About the Latin Club
---
The Latin Club at Park View High School is open to all students school-wide, regardless of enrollment in Latin. (That means you don't have to take Latin to hang out with the Latin Club!)
We are a local chapter of the Junior Classical League (JCL). The National JCL and Virginia JCL hold conventions annually. We attend all state conventions, and try to attend the National conventions. This year we also had the privelege of attending the first Loudoun County Latin Day, a smaller convention for the county.
Offices for the club are: Consul (president), Praetor (vice president), Quaestor (treasurer), Scriba (secretary), and Teladominus (webmaster). People are elected to these offices annually, towards the end of the school year.
The club holds bi-monthly meetings, usually held in room 2316 (across from the Foreign Language workroom).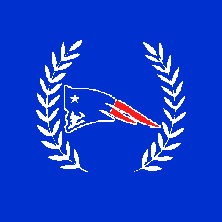 This page last updated 9/2/2758.